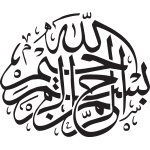 Selamat Datang! A warm welcome to my website. This has been put together to try put in one place, some basic information about myself, my interests and my work to date. Apart from helping me to organize materials from my life journey to date, it's also in part a response to occasional requests for information and interests from family and friends, as well as from colleagues, current, past and prospective. I hope you may find it useful. I welcome feedback and I can be contacted through azman.mokhtar@outlook.com on email.
As an overview, this website is organized into five sections as follows
Saya

…About Me

Kerjaya … Career & Service. In this section, you will find details of my CV, in abridged and long form. Also links to various organizations that I have an affiliation with, current and in the past.
Kembara …

This section documents one of the life-long passions i.e. wanderlust. The idea for this website first came about to house a record of my trip in the summer of 2019 of going around the world by trains, a journey of 77 trains over 77 days through 22 countries. A large part of this section currently consist of this journey. Over time, other journeys over a lifetime will also be gradually included.

Karya … Ideas & Expressions. This section will include various writings, speeches, lectures and other expressions that I have produced over the years.
Jiwa … Life, Etcetera. As the section title suggests, this is the fun and special section, that family and friends in particular will find to be more interesting. It will include among others, a family section, and other loves and passions including sports, Tottenham Hotspur FC, art, architecture, culture. Access to some parts of this section will be password restricted.
Thank you very much!
Wassalam