Just-in-time: delighted to catch the last couple of hours of Fadilah Karim's solo exhibition "A Decade 2010-2020" at the Whitebox gallery at Publika. Judging by her sell-out collections, the long queue of would be collectors, and this show being extended by popular demand, Fadilah is already one of the most sought-after local artists currently.
Still only 33, this major solo of a decade of works feels like a milestone, a moment of arrival of a young contemporary maturing to another level. Her signature style of figurative painting, with "muted hues and a kind of abstract realism" is uber-moody, and is, for me, able to capture a difficult and elusive quality in painting, i.e. stillness. She obviously draws on deeply personal subjects and themes, well captured in a beautiful catalogue produced by the Segaris Gallery, the organisers.
We were honored that the artist wanted a painting we bought several years ago entitled Apparition (2016) (our only FK) to be included in this show. One that we discovered in an exhibition in Iskandar c.2017; an intimate, privileged peek into an artist's private creation space. What stood out too was its absence of figures and the unusual perspective used. Today – the first time we met the artist – she confirmed that an iPhone panorama function was used, rather than her usual DSLR camera in preparation. That explains, and it makes the juxtaposition of the classical (of an artist studio, a traditional theme in art) and the modern even more interesting.
Yet another product of UiTM's prolific school of fine arts, its also nice to find out that the artist is a native of Batu Pahat and like Mas, also counts Convent Batu Pahat as her alma matter. Alhamdullilah, so lovely to see an artist blossom and sharing her obvious joy with her husband Syafiq and daughter Aira. Many thanks to Pak Suhaimi too, to catch up for a chat, he was the one who connected Segaris with us. Judging from the young and enthusiastic crowd at her show today, she is already an inspiration for young artists as to what is possible and while already pretty accomplished, I have no doubt her best works are InsyaAllah ahead of her. Tahniah! 🎨🎆🙏🏼

4 January 2021
Turning out to be a lockdown art week of sorts: tqvm to Zain Azmir and Zaida for hosting us at Galeri Z for the exhibition on the figurative art collection of Pak Zain Azahari and Family.
A quite stunning collection of portraits and figurative art collected over some 60 years. A real treasure and privilege for us to get a private viewing from Azmir. Thanks too to Pak Suhaimi, great company and chat too – no doubt inspired by the beautifully curated surroundings. Four hours flew by! Most of all, much thanks and appreciation to Pak Zain Azahari for being such a distinguished and dedicated guardian of our collective art heritage, we are very honored to receive a signed copy of your books. Jzkk. 🎨🙏🏼❣️

5 January 2021
An Afternoon with Pak Latiff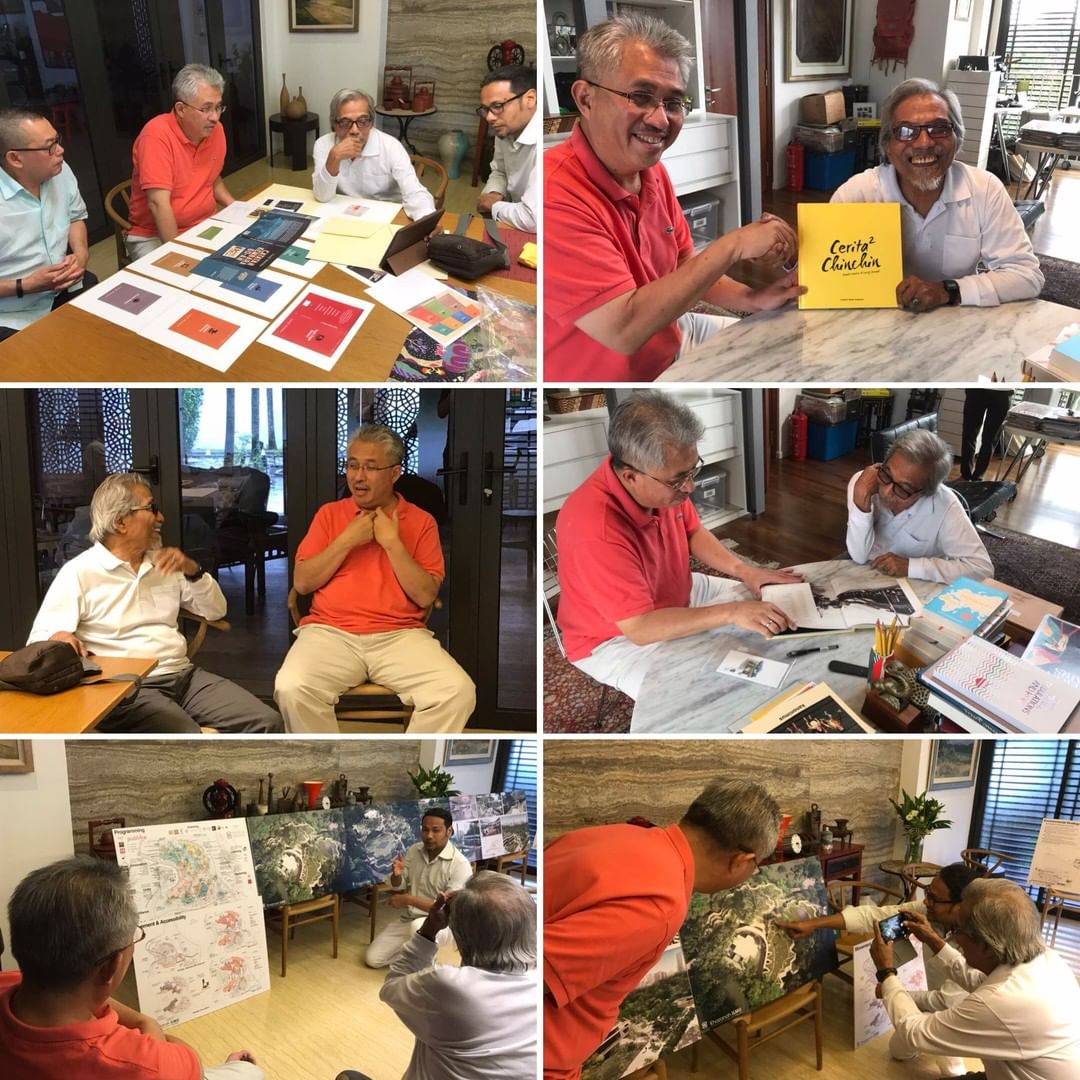 An afternoon with Pak Latiff Mohidin, reviewing existing and "cooking up" new projects. Architect Ridzwa Fathan and our art collaborator Suhaimi Ahmad in persons too. Always inspiring, a thought for today: "we give at least a little bit more than we take as we go through on our respective journeys here on earth". Imagine if we do! 👨🏽‍🎨🇲🇾🙏🏽

7 October 2017
Hafendi Anuar @ Rimbun Dahan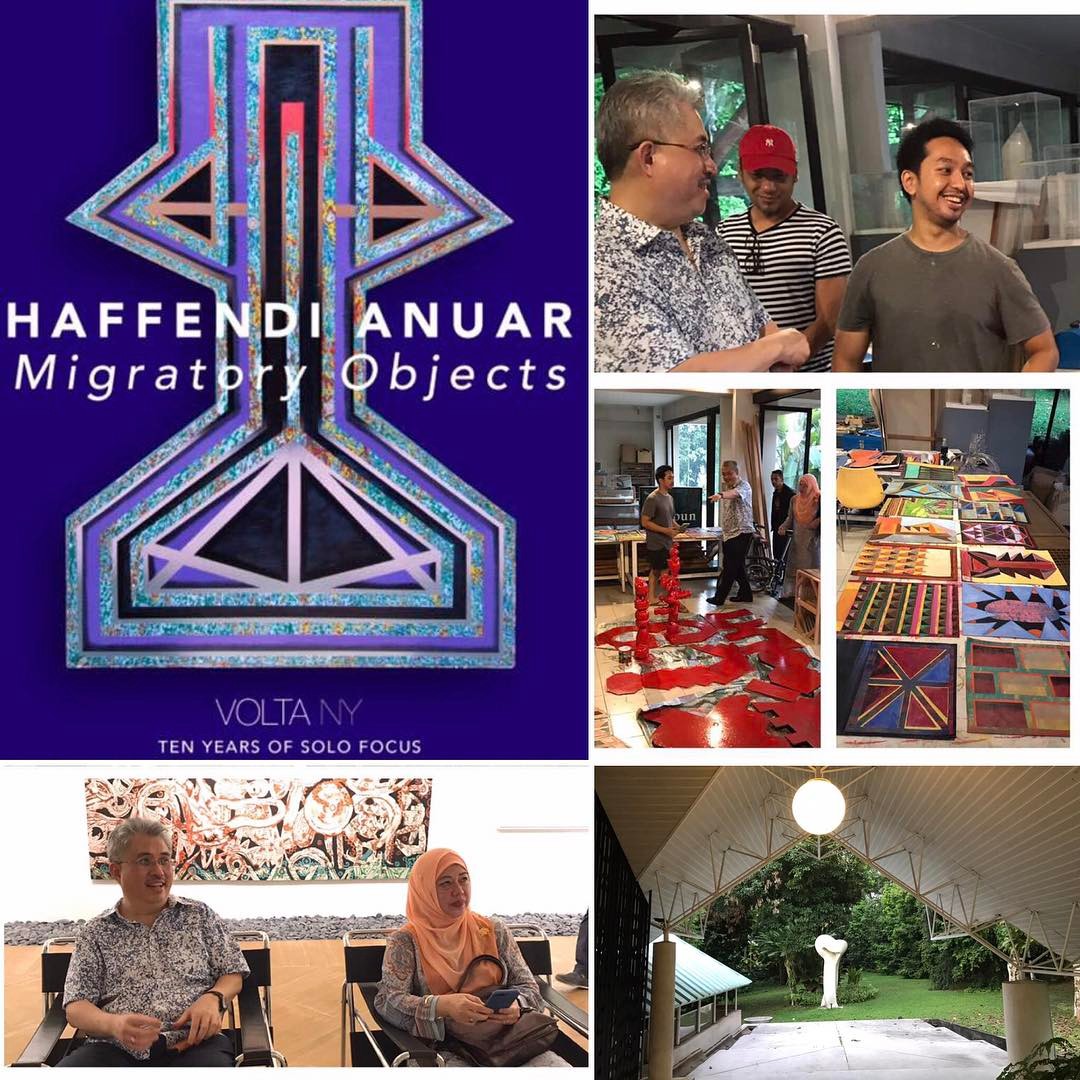 Visited the young Malaysian artist Haffendi Anuar at Rimbun Dahan last weekend. ❤️ his new series "Migratory Objects" which exhibited in NYC and later this year, at the Venice Biennale. An artist-sculptor with a strong eye for perspective and texture, started as a model maker for the architect Dr Ken Yeang. Super cool, wonderful talent 😎 🇲🇾👏

27 April 2017
A quick break for the art biennale. Late August and the last of the tourist groups, I must say I prefer and understand the architecture biennale better! Aching legs but stimulated as always by the ever serene Venezia. Alhamdullilah 🎨⛲️🙏🏽

25 August 2017
Venice Day 2, visited the work of young Malaysian artist, Haffendi Anuar 👏and some old favorites at Peggy Guggenheim's superb collection. Also Philip Guston & the Poets at L'Academia. 🎊👨🏼‍🎨🙏🏽

26 August 2017
Leaving the Serene One today … 👨🏼‍🎨👣🙏🏽

26 August 2017
The Architect Abdel Wahid El-Wakil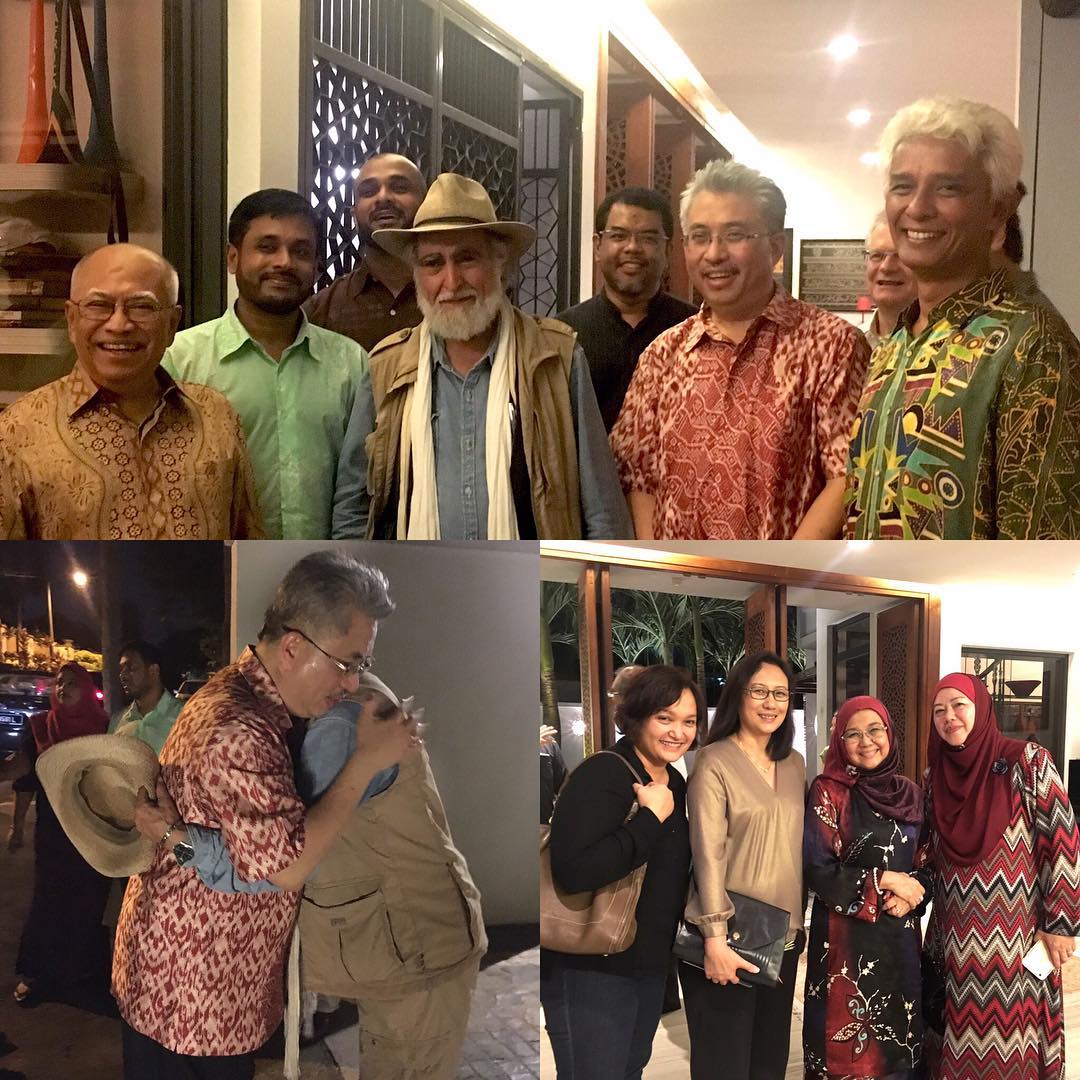 Food & Thought Evening #8 with Prof Abdel Wahed El-Wakil, the Egyptian architect and one of the world's leading authority on Islamic and Traditional architecture. A special evening

24 November 2016
El Wakil's Mosque in Saudi Arabia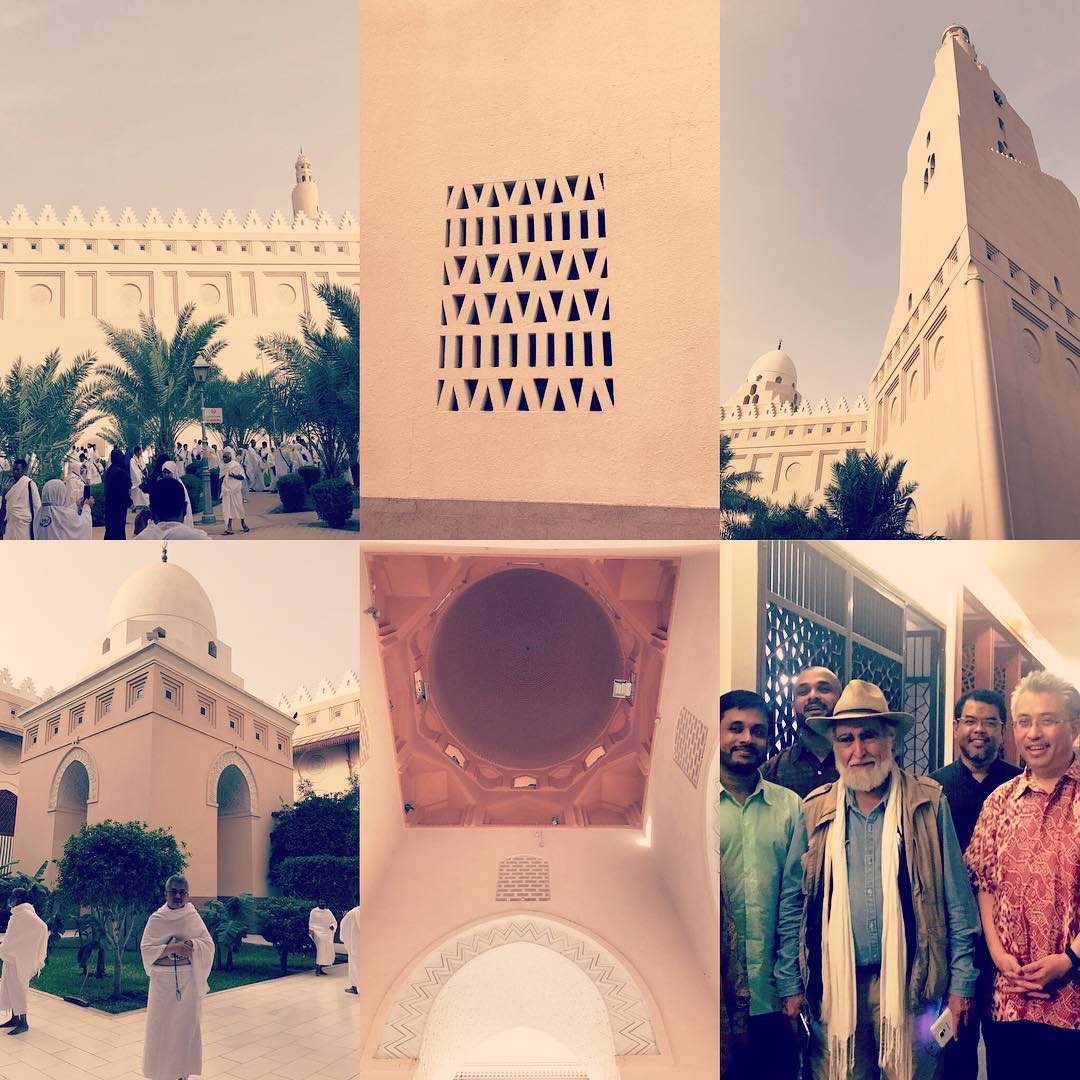 Miqat Madinah @ Bir Ali, one of the 15 mosques by the master architect Abdel Wahed El Wakil, who we were privileged to host last month

16 December 2016
The Architect Amanda Levete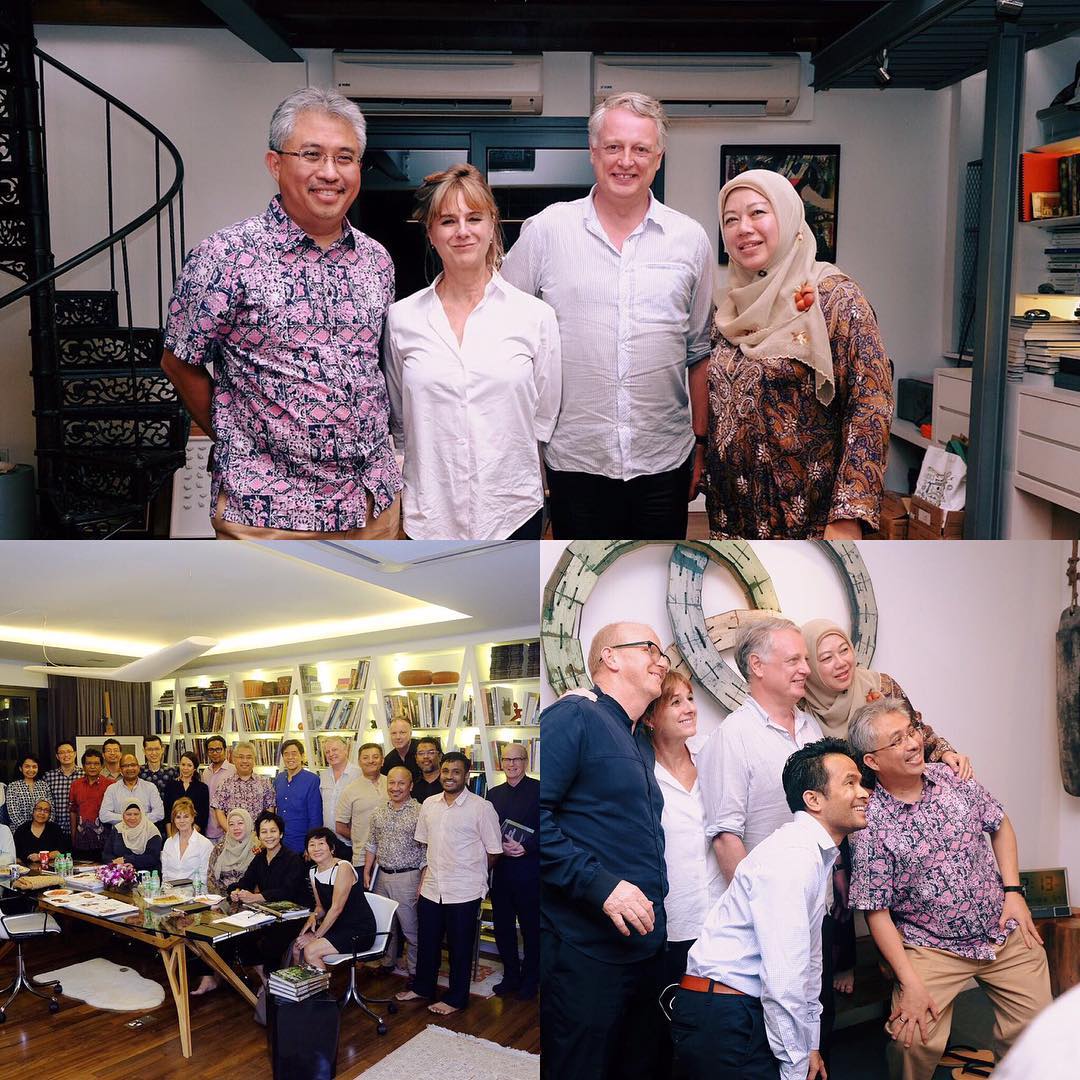 Food & Thought Evening #9 – Creative Spaces, Creative Cities with architect Amanda Levete, London Design Festival founding director Ben Evans and writer Charlie Leadbeater

29 November 2016
The Architect Amanda Levete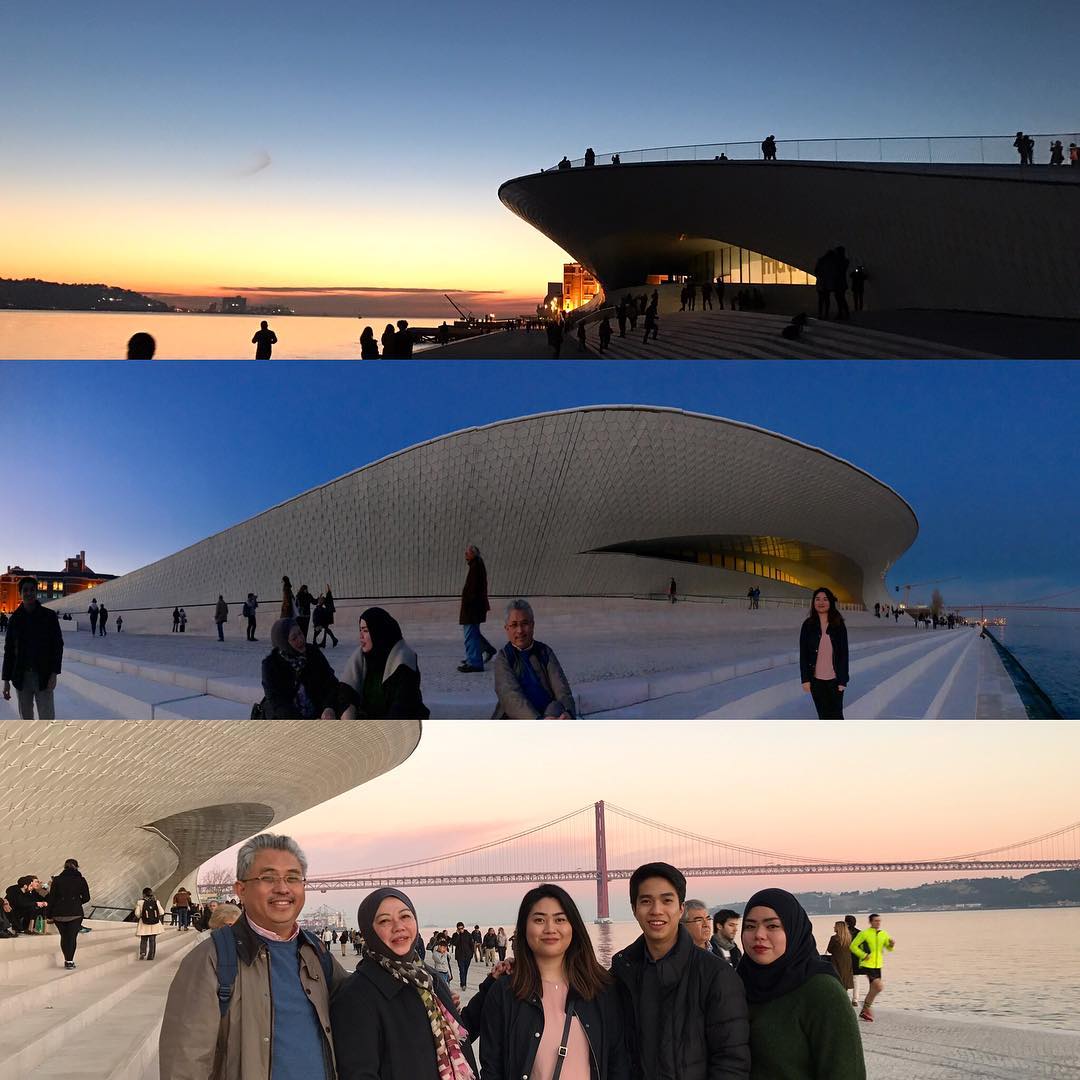 At the beautiful new MAAT museum in Lisboa

29 December 2016