Rugby World Cup – Tokyo, Japan
A feast of World Cup Rugby Semi Finals last weekend. Impeccably organized by the ever detailed and superbly hospitable Japanese.
Not so little England brought their big game, flawless and ruthlessly efficient, making the All Blacks look quite ordinary and clueless by the end. An epic first semi. The second was a much more tactical and attritional battle, Boks edging it and for Wales, much regrets and a missed opportunity. Will be a worthy final, the power game of both the all whites of England and the Springboks.
Thank you so much to EY, Dato Rauf and Chow, such gracious hosts. A chance to enjoy Tokyo at a beautiful time of the year (in between storms and rain!) and really enjoyed catching up with old friends, ragbi kakis and a memorable lunch. Thanks too to John and Kayoko for the beautiful dinner. Alhamdullilah 🙏🏉🎎

31 October 2019
Sosholoza!!! Well done Bokke! Supported the underdogs tonight, and just like 12 years ago in Paris (my only other Final), Boks prevailed over the English.
Several firsts: first champions after losing a group game, first black captain to lift the trophy, their first tries in a World Cup final. 3rd trophy, same as the All Blacks, one should never underestimate the Springboks long and deep pedigree in international rugby. Remarkably yet to concede tries in their three finals and only loss to a Northern hemisphere team in a world cup finals was to Japan in 2015!
For England, it was a case of after the Lord Mayor's show. Made more mistakes in first 10 minutes than in their flawless demolition of the AB in the semis. No plan B in the end.
Alhamdullilah, saw 3 games, one a super classic, one a tactical battle, and a final better than most. Tqvm EY as gracious hosts and so lovely to catch up with so many rugby kakis. The last word, indelible memories and the biggest winners goes to the Brave Blossoms and the impeccable hosts, Japan. Will live long in international memory. 🇯🇵🙏🎎🏉 🇿🇦

2 November 2019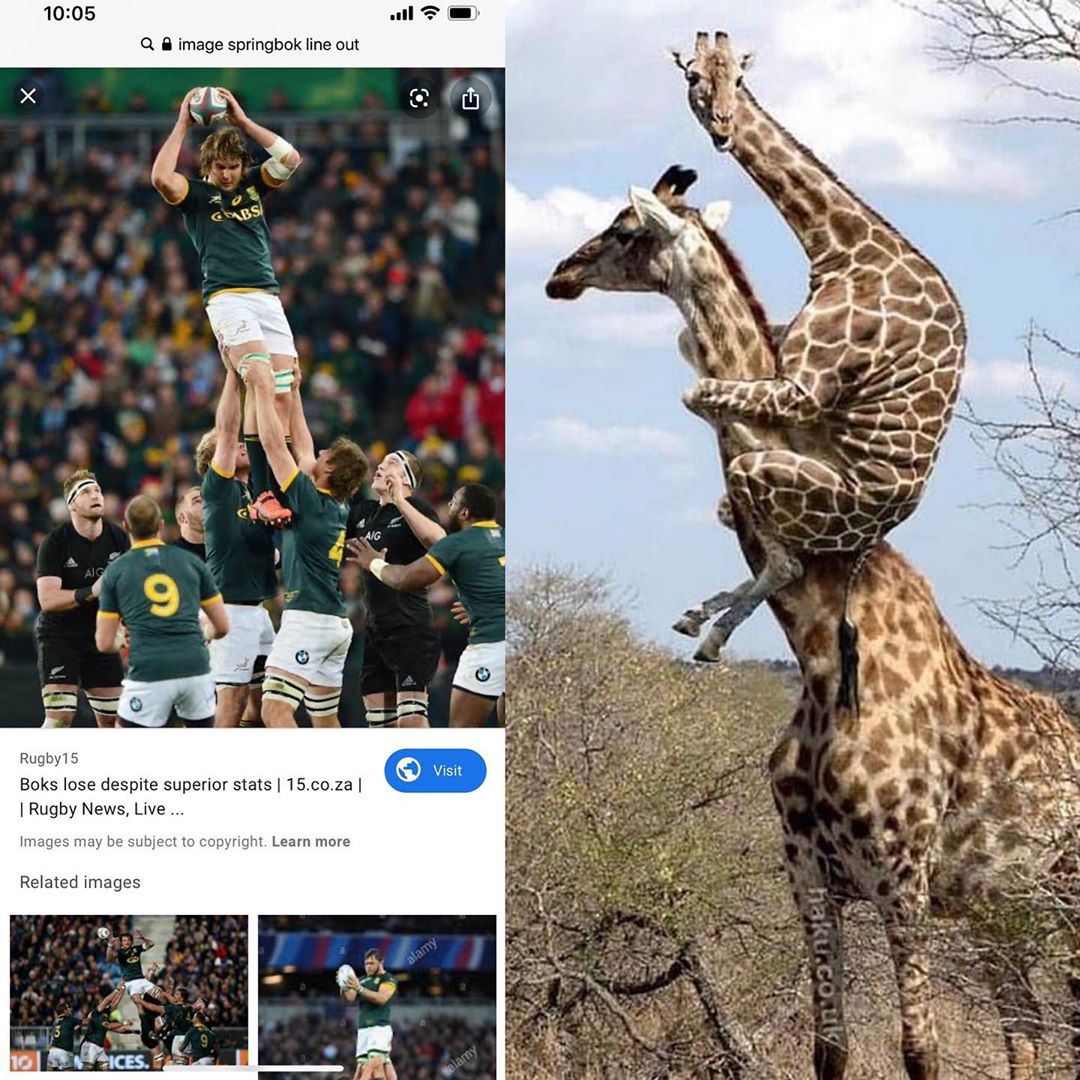 Ah! This is how it's done! Astounding line out stats by the Boks! 💪🏽😂🇿🇦

2 November 2019