Brave New World. 🙏🏼💪🏼🤲🏼
All the very best Zayd, a new beginning, your first job, back in the USA now. Alhamdullilah…. There is an old saying, supposedly Chinese, that "May you live in interesting times" … Well, if so, your graduating class of 2020 sure knows how to pick 'em ! Carpe diem as they say, seize the day!
Stay safe, stay strong, stay well. Was great to have you back home for 7 months, managed to do quite a few things yes. Winter coming soon on the East Coast, stay warm… Its the time again for elections, stay tuned in but be safe, Hartford CT is one of the better places, but stay healthy, MedTech VC is an exciting space to be in, learn, be good, and help others!
InsyaAllah, all the very best again Yang, Mama, Papa and all of us sentiasa doakan your success and safety InsyaAllah 🤲🏼🙏🏼❤️

23 October 2020
Congratulations Zayd! Alhamdullilah
This is what a digital graduation (on FB) looks like. The Class of 2020 will forever be remembered in Georgetown's 231 year history as the first (and hopefully the last!) remote, digital, coronated graduating class! #lifeinthetimeofcorona 🎓🙏❤️

17 May 2020
Happy happy 22nd Birthday Zayd. Syukur alhamdullilah. 9th of May, your birthday is forever etched together with the nation's history! As you graduate and enter the next phase of your journey, you will chart your own story InsyaAllah. Mudah2an Papa and Mama doakan sentiasa selamat, berjaya dan berkat InsyaAllah. All the very best Yang. 🙏❤️⚖️

9 May 2020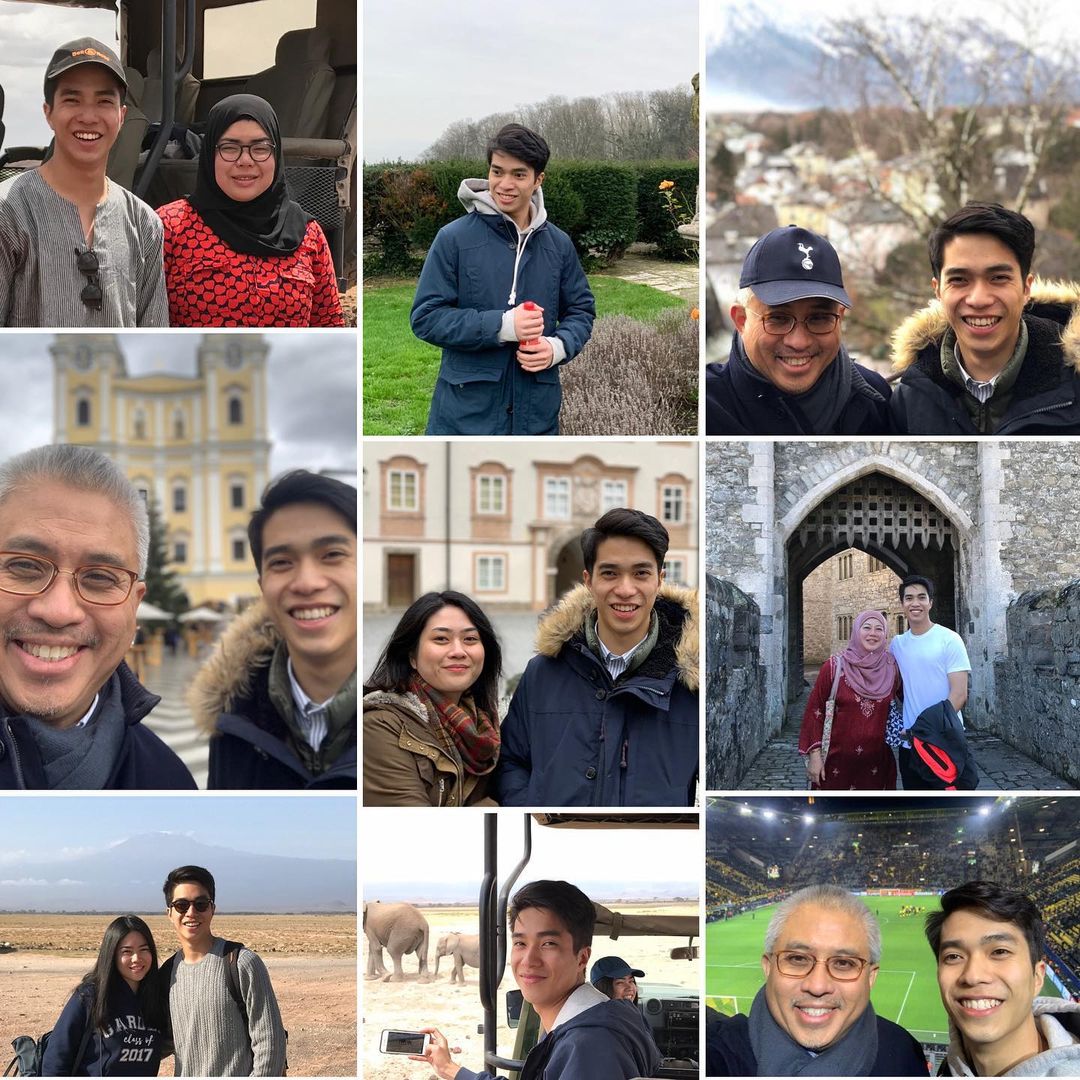 Happy 21st Birthday dearest Zayd. Joy and blessings Yang, InsyaAllah. 🙏🏽🎓🐔❤️😎

9 May 2019
Congratulations Zayd for completing four years of college education today!
Great achievement Yang, we are so proud of you, syukur alhamdullilah. A tad sad that your very last class that finished a couple of hours ago at 2am KL time had of course to be on Zoom! We were all set to be in Georgetown in mid May for your graduation but I guess that will have to wait. Virtual or otherwise. Also a bit ironic you wore a gown on your first day four years ago, emblematic that things are upside down these days!
Wonderful to see you cope well in class, on the fields (in the college soccer team, 2nd XI?), and more so on the stage (leading the Saxatones acapella group was notable Yang, and we note that you even premiered at the Kennedy Centre in your first month (at the risk of going downhill thereafter haha 😅). Most of all it was really nice to see you integrate well with your friends, keep your solat with Imam Hemdi there and generally staying out of trouble! 😁😂 Alhamdullilah, congrats too on landing your first job under the OPT scheme in fund management at Hartford CT, to start in July. Of course subject to getting the national virus all clear, InsyaAllah, lets see. Syukur alhamdullilah, as we have always prayed since you were a little boy; we wish you Ilmu yang berguna, to help people as much as possible, to uphold what is true and just, and to of course be strong and a help to yourself first, InsyaAllah. All the very best Yang as you enter the next and exciting phase of your journey! Love, Papa and Mama. 🙏🎊🎓❤️⚖️

29 April 2020
Private, No Mooring! Hehe, that's a wee bit of progress over 18 years! Lovely to have you over for a few days Zayd, alhamdullilah. Down memory lane although you won't remember anything except for Staples it seems 😂. All the very best for your internship Yang, see you soon InsyaAllah. 🙏🏽❤️🎓🛶🌳

16 May 2019